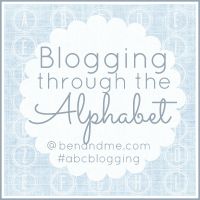 Fall Break, that is. The kids were home this week for their Fall Break and it. was. GLORIOUS. So nice. We have done a whole lot of nothing and we've all enjoyed it immensely.
Have I ever said how much I like having my kids at home?
I like letting them stay up late and sleep in. I like sleeping in, too.
Yes, it's loud and crazy, but that's okay.
I had a list of things I planned to do (Remember last week when I posted about writing lists? Well, I've been doing just that!) My Fall Break list included deep cleaning the boys' bathroom (YUCK. Wish I had a Haz-Mat suit. Seriously. If you have boys, you understand. If you don't have boys....you don't even want to know.)
I also started working on my chest of drawers. It is old and the finish is looking bad. I decided to paint it sky blue with a umber wash. I'm painting the bedroom seafoam. Oh, and I made a headboard out of an old door. It looks pretty good. I can't wait to finish installing everything. I will share photos when I'm done!
I cleaned out the little boys' bedroom and split their bunk beds apart. Even though it takes up more room, they are very happy with it and have been keeping it clean all week. (Score!)
I took one boy to the local children's hospital for cardiac testing to follow up on our genetic testing. No answers yet, but we don't expect any surprises. Feel free to say a prayer that his heart is free of defects.
Now it's Saturday. Already.
Fall Break is winding down.
The countdown to Thanksgiving Break begins....tomorrow.