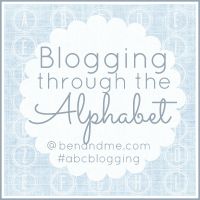 I totally forgot to post my D post last week! So...genius that I am, I've combined my D and E posts this week and as you will soon see, my D and E go hand-in-hand. (Better than
on your hands, and trust me. That happens waayyy too often!)
D and E stand for DIAPERS AND...EWW.
Lots and lots of diapers! Lots and lots of Eww!
Having given birth to six amazing kids, I have seen more than my fair share of diapers (and eww). With the exception of the first two who were just 19 months apart, all of my kids are 3 to nearly five years apart. I spread my diapering days over a period of twenty years, one at a time and back-to-back, if you include my late trainers and Pull Ups.
That's a lot of Eww!
I never had two in diapers at the same time.
Until now.
My girl and her three young sons are a part of our household. When I say young sons, I mean
really young
. Three boys under 18 months, two being twin infants. I change diapers (and eww), dodging wriggly bodies, kicking legs, and unexpected pee fountains all. day. long.
Bob and weave is my mantra
.
I could probably line my small town's Main Street with the dirty diapers (and eww) these three boys produce on a daily basis. I'm certain one whiff of that diaper
pail
dumpster would deter any bad man or varmint.
Seriously, managing the diaper eww is another story.
But... Aren't they sweet??
Febreze is my best friend.