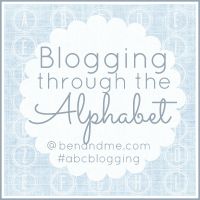 Can you believe it is already mid-November?? I sure wish time moved as slow now as it did when I was a kid. Alas, 'tis true....the older you get, the faster times moves. November makes me think about past holidays and family memories. So many of those memories are good, good memories, yes, but sad thoughts flow because that time of life has ended. I decided to record some of my family memories to preserve them here. My parents' families were NOTHING alike. I'll start with my dad's family.
My daddy had a huge family. He had eight siblings and I had many, many cousins, but none my age. The closest to me is about eight years older and five years younger. My grandmother was a tiny master seamstress and gardener, poodle-loving, snuff-dipping dynamo. She was a tough little woman and quiet, reserved, I think. She passed away when I was fifteen, so my memories may be different from those of my older cousins.
Her house was crowded, rowdy, and loud during family celebrations. It was drop-dead quiet at other times. She sewed. She made a lot of my clothes. She had a ceramic cookie jar that was white, barrel-shaped, and had all sorts of cookies on the outside of the jar. I have one just like it that I found at a yard sale. She crocheted. She even taught my dad to crochet when he was a boy. She could plant a stick and make it flourish. Her yard was filled with flower beds and planters.
At Christmas, even when we drew names for gift giving, there were always tons of gifts. There were always crazy gag gifts, too. Those gifts brought roars of laughter. I never really saw most of these gifts because I was usually hiding in my grandmother's bedroom with my mom. I was terrified I would get one of those embarrassing gifts and I think my mom was, too.
I can hear my daddy laughing...
I know we had lots of food; there were lots of us. For some reason, I don't remember food at all. I think my grandmother was a good cook and a good baker, making lots of cakes and pies. I honestly don't remember, though. Food was not the focus. I remember the tiny tree, a million presents, and lots of loud talk and laughter. I remember people, faces of those I still love deeply, who have long been gone from this earth. I see smiles and bright, mischievous eyes so clearly that it is hard to believe so much time has past without them.
One year, Santa came to Mama Barham's Christmas. I sat on his lap, mesmerized, so proud to know that Santa wore the same after shave as my daddy. My daddy must have been a smart man, right?
I was not only shy, but also....naive.
My Aunt Ruby sat front and center every year with her pocket book and baby doll clutched tightly to her chest. She always received a new pocketbook and baby doll for Christmas and made much ado when her siblings offered her old things back once the new was firmly in place. Aunt Ruby was what you would call 'special needs'. She lived in a home away from her family for most of her life. Her siblings loved her dearly and made sure she remained ingrained in the family fold until her death. I remember traveling with my daddy and my Aunt Tiny to bring Aunt Ruby home for visits. To be honest, I was scared of her as a child. I was afraid I would do something wrong and upset her. I guess a part of me was afraid for her, too. Funny that I would have children with 'special needs'. I thank God that my children have the benefit of medical technology and treatments that Aunt Ruby never acquired. I can't imagine being separated from my children due to their special needs.
That must have been torture for my daddy's family.
When I write about family, it opens a floodgate of random memories that take me back in time:
The KC & The Sunshine Band album I received from cousin Ricky one Christmas, Uncle Harry Lee's auction barn, piggy back rides from Dianne because I was afraid of the ditch, the outhouse, dodging chicken poo in the back yard, climbing the mimosa tree, tiger lilies by the back porch, cousin Charlotte's floppy hippie hat, sleepovers with Aunt Nelle (watching Midnight Special), Texas with Aunt JoAnn and LeighAnn (guppies in the kitchen aquarium and peanut butter and onion sandwiches!), watching my parents play Rook with Uncle Lloyd and Aunt Martha, hanging out with Aunt Tiny and Chad (baby blue Pinto, coffee for the adults--lots of coffee and talk)...
See what I mean??
A virtual flood of family memories.
Stay tuned for Part 2-Mom's family.